Episode 12: The Power of qPCR Mold Testing – Mold Sampling Series Part 3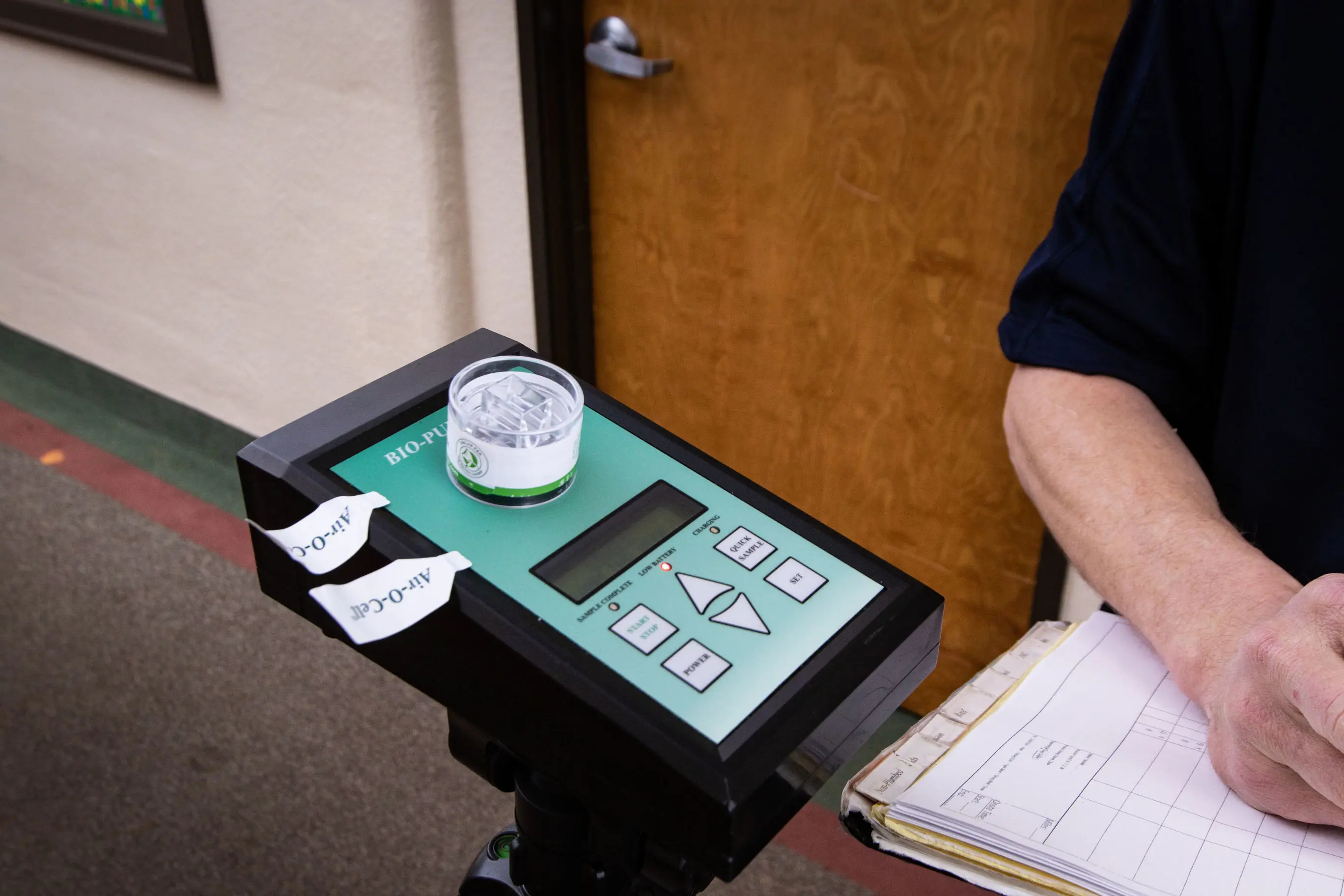 qPCR sampling is a type of testing that results in an overall contamination rating for a space
When it comes to mold testing and sampling, no test is the end-all, be-all. Each case we face is unique, and the testing and sampling should reflect that.
As your mold consultants, our goal is to always give you the most accurate information to protect your home and health. While basic sampling provides us with vital data, sometimes we just need to dig deeper.
qPCR sampling is a type of testing that results in an overall contamination rating for a space. It uses a unique type of sample collection to evaluate a space at a deep level looking for contamination from a specific set of molds. It can also provide insight into the history of a property to indicate if contamination may have been building up over several years. 
In this episode of a Secret Life of Mold, our host Craig Cooper is once again joined by Mold Inspection Sciences Texas COO, Mike Marshall, and Mold Inspection Sciences COO, Brandon Apple to discuss this "next level" type of testing, which includes:
What qPCR testing is and how it works
Details about the ERMI scale and its reliability
The HERTSMI Scoring System
EMMA Testing
The importance of industry collaboration
And more!
Although a property may appear without issues, there can often be unseen contaminants that may be impacting your health and wellness. To find the right solution, we need to understand your needs and what's happening in the environment around you. If you're ready to dig deep, we've got another exciting level of testing to break down for you. Don't forget to download a copy of our guide for you to take notes or have on hand.
Our Free Mold Sampling Guides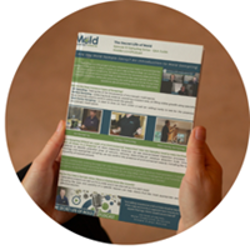 With a comprehensive investigation and samples, a qualified consultant will have a clear picture of what's going on in your property. Click below to download your free Introduction to Mold Sampling guide, a tool and resource for you to review, take notes, keep on hand, or share with friends and family.
Check Out All of Our Sampling Guides
Discovering a problem in your home can be easy, but finding a solution? Not so much. Download your free qPCR Q&A guide, a tool and resource for you to review, take notes, keep on hand, or share with friends and family.
Big Three from Episode #12
qPCR sampling is a type of testing that uses a unique sample collection to evaluate a specific set of molds at the DNA level.
When evaluating a home, it's essential to look at all contributing factors for comprehensive conclusions, not just the ERMI score system.
qPCR is a vital type of testing not just for environmental contamination but also for treatment programs for those diagnosed with mold illnesses.
Time-stamped Show Notes:
4:04 – Brandon shares a quick anecdote about a current project relating to qPCR that highlights the importance of this testing.
6:00 – Stay tuned for more information about a possible upcoming Instagram Live with Dr. Ashley Beckman.
6:25 – qPCR, what is it? Press play to find out the details of this deeper level of testing.
7:35 – When qPCR is used for mold, it is also commonly referred to as this sample type.
7:53 – Listen in as Brandon explains what ERMI stands for.
8:06 – Next up, the guys discuss how ERMI was used for an early 2000s EPA study. These results developed what we now know as the ERMI score system.
9:00 – Have you heard that the ERMI system is flawed? Tune in to find out what Brandon has to say about this misconception.
10:01 – You can't judge a house on the ERMI scale alone because the findings can be misleading. Here's why.
11:41 - qPCR data is invaluable to consultants in an investigation. Start listening to discover why.
14:25 - qPCR testing helps those people who are working with a doctor to treat mold-related illnesses.
15:28 – We're moving on to another scoring system known as HERTSMI. Tune in now to find out more about what this entails.
17:02 – Thanks to qPCR, Dr. Ritchie Shoemaker was one of the first to prove with statistical data that when certain mold species are present, it can be linked to health problems
21:40 – Of the hundreds of mycotoxins, 16 are known to be toxic to humans and animals. The Secret Live of Mold team touch on what testing helps determine which mycotoxin you may be dealing with.
26:48 – Listen in as Mike, and the MIS team touch on the importance of industry collaboration. 
Resources/Tools/Links Mentioned in This Episode:
You've Waited Too Long to Hear This!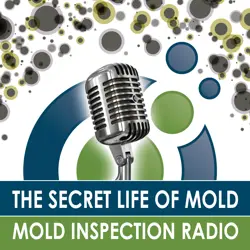 Subscribe Now to Discover Why Listeners Turn to Craig Cooper and the Secret Life of Mold - Mold Inspection Radio Podcast for All Things Mold, Allergies, and Air Quality Issues.
SUBSCRIBE NOW