Episode 09: Asbestos Myths, Facts, and More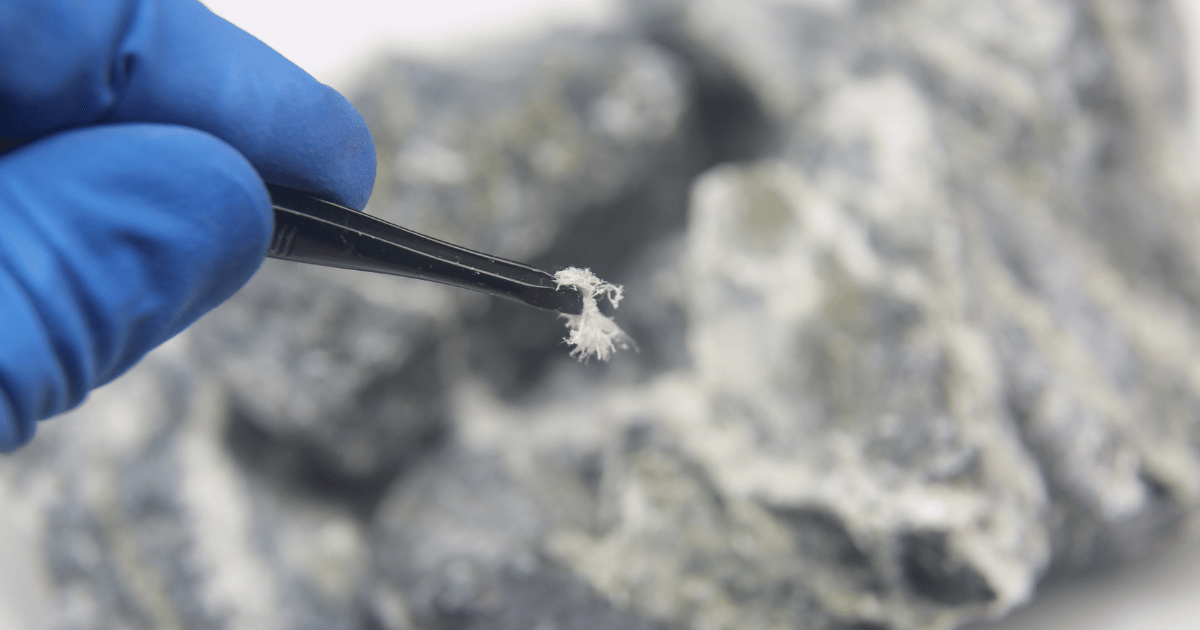 Live Guest Interview -
Ben Blaiss and Philip Chime
From Mold Inspection Sciences Texas
While highly regulated, Asbestos is still not completely banned in the United States. Many property owners will be surprised to know that no matter the age of a home or building, the presence of Asbestos is still a possibility.
It is not something to be handled without a professional. In a new live episode of the Secret Life of Mold, guest host Mike Marshall welcomes Asbestos experts Ben Blaiss and Philip Chime to the studio. Mike, Ben, and Philip dive into the world of Asbestos – what it is, why it's a hazard, abatement, and critical differences in abating a commercial property versus a residential property. Listen in as we bust myths and lay out the facts that every property owner, building manager, and homeowner needs to know about Asbestos.
While we perform Asbestos surveys, inspections, and testing only in our Texas locations, the information in this episode is important no matter where you or your property are located.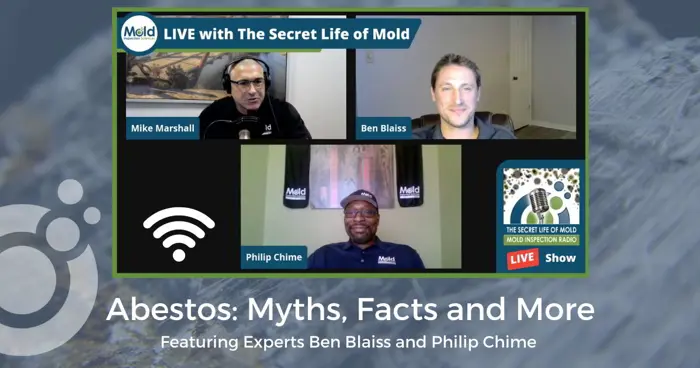 Need help with an Asbestos survey or testing project in Texas?
While we perform Asbestos surveys, inspections, and testing only in our Texas locations, we're here to help no matter where you live.
Get in touch with a Mold Inspection Sciences Texas Asbestos Specialist below.
For our locations outside of Texas, we are happy to refer you to Asbestos professionals we recommend. Give us a call at +1.888.335.6653
Call Us in Texas +1.888.335.6653
Big Three from Episode #09:
No matter how new a home or building is, it can still contain Asbestos – it is still imported and used in a variety of materials.
Asbestos can pose a health threat when the material containing it is disturbed.
Did you know? Commercial properties must have an Asbestos survey and abatement before performing any demolition or renovation. While Asbestos surveys are not required for residential properties it is highly recommended to conduct a professional survey to protect yourself and those around you.
---
Time-stamped Show Notes:
3:49 – What is Asbestos?
5:40 – How and why did we start using Asbestos?
7:37 – This is why we still have to do Asbestos testing.
10:05 – Why is Asbestos a hazard?*
15:40 – What is the difference between friable and non-friable materials, and how is that related to Asbestos as a hazard?*
18:43 – When does Asbestos become hazardous within a building?*
21:00 – What does an Asbestos inspection look like?
30:10 – What are the next steps towards abatement?
33:57 – This is how to tell if an abatement job was successful.
38:10 – How does a residential inspection differ from a commercial inspection?
4:5:43 – Philip and Ben talk through some examples of what Asbestos containing materials look like. 
Resources/Tools/Links Mentioned in This Episode:
Discovery what an Asbestos Survey Report should be. Our sample report demonstrates the detailed summary and conclusions from an investigation completed by our licensed Asbestos inspectors. Download your free copy now!
Watch the LIVE Podcast Here
* All information, content, and material in our podcast and on our websites is for informational purposes only and is not intended to serve as a substitute for the consultation, diagnosis, and/or medical treatment of a qualified physician or healthcare provider. We survey and test for asbestos in structures and materials, not in humans. If you suspect asbestos-related health issues please contact your medical provider for diagnosis and advice.
More About Asbestos Exposure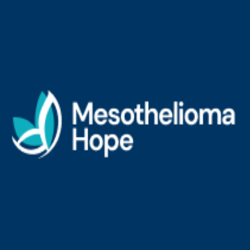 If you're looking for more information we recommend the service of Mesothelioma Hope, who provide free educational resources, support, and information to anyone that may have questions about asbestos-related diseases.
Visit Mesothelioma Hope For More Information