Mold Inspection Sciences Texas Launches Mold Tracker Digital Services
Smarter Inspections with the Next Evolution of Our Technology Stack
Mold Inspection Sciences was created to help homeowners, renters, property managers, and property owners identify and help solve their moisture intrusion and indoor air quality issues. Our mission is simple - to always deliver affordable, professional, and high-quality environmental assessment and testing services. What drives us is our commitment to investing in tools and equipment that always gives us an edge in accuracy and efficiency – an extension of our proven-science based process.
Taking another step forward in this constant effort to remain the best in class, MIS has launched Mold Tracker, a completely paperless system from end to end. Mold Tracker builds on our already cutting-edge technology stack to help us deliver the best possible customer experience and the most accurate and thorough inspection process.
Real-Time Tracking
At Mold Inspection Sciences , our internal office and support systems have been digital for years. In 2020, we committed to bringing the benefits of digital tools – Mold Tracker to our front-line staff - the inspectors in the field who meet our clients and perform investigations on their behalf.
It's hard to say what comprises a "typical" inspection as each has its own unique characteristics, but on average our inspectors spend two to six hours at a client's building. Beyond those hours in the field, there are three to four more spent reviewing inspection results, submitting and analyzing laboratory samples and results, compiling reports, and finally reviewing results and recommendations with the client. Our clients see less than half of what makes up an inspection. With Mold Tracker, we are able to reduce the post-inspection time, giving our inspectors the necessary time on-site to conduct the most thorough investigation possible. An inspector can gather unlimited amounts of data and photos for each item or area of concern during an inspection with much of the back end work handled by Mold Tracker.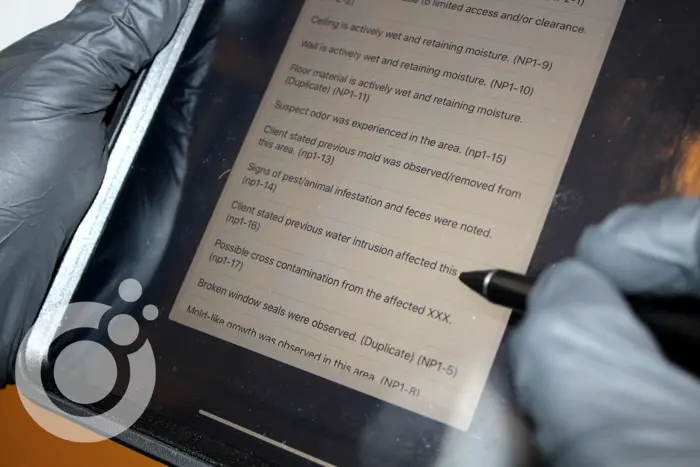 Our New Paperless Service: Mold Tracker
Mold Tracker facilitates real-time communication and updates for our inspectors when working in the field. The system guides our team through a process of best-practices we've developed and honed in our 20+ years of inspections, ensuring that every project benefits from a complete and seamless experience.
Keeping Tabs: Laboratory Sample Collection
An essential part of conducting a thorough investigation is collecting laboratory samples. The inspector can track each sample's location, serial number, type, and any other necessary details directly through Mold Tracker. Once the sampling process is completed, all sample data (known as the Chain of Custody) is electronically transmitted to our laboratory partner, Emlab, where it is validated and accepted. In the case where there may be missing data, the inspector is notified in real-time and can correct while still on-site, ensuring accurate sample and data collection.
Since Mold Tracker gathers and synchronizes data in real-time, an inspector can call on our project managers if there is a question or concern at the time of inspection – even sharing photos and data. This live process ensures nothing is missed during an inspection.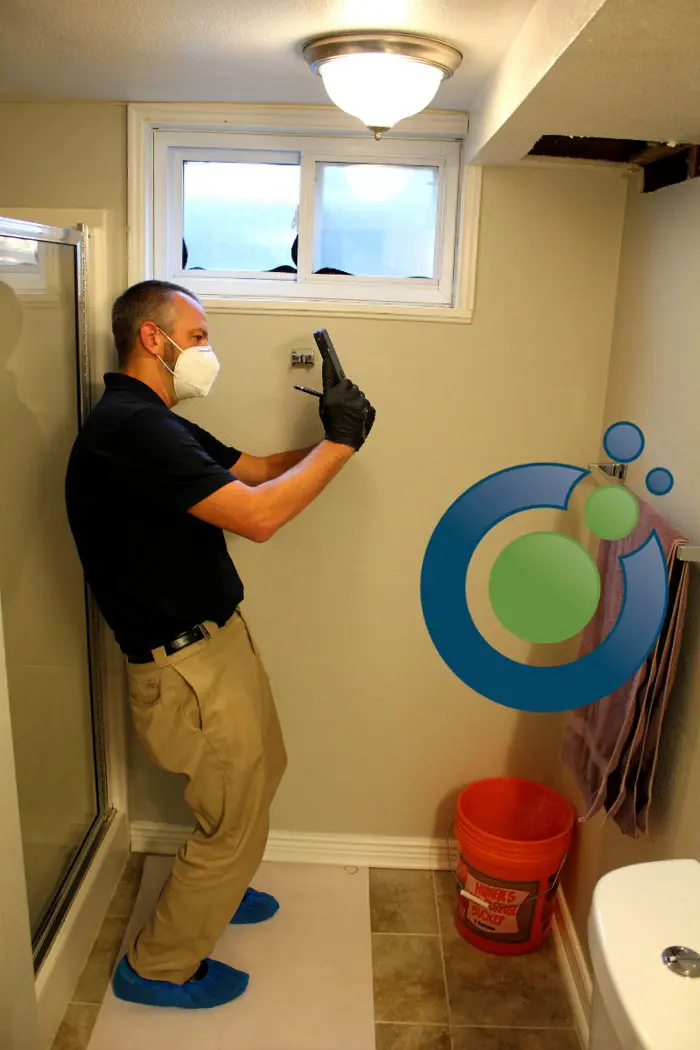 Moisture and Mold Investigations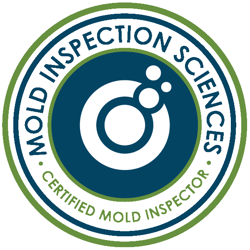 Our inspection and testing services leverage our extensive knowledge of moisture intrusion and the conditions conducive to the presence of mold and other contaminants as well as building construction, air flows, building materials, air communication, and HVAC systems.
FIND OUT MORE
Smooth Data Transitions
For our commercial customers, Mold Tracker means no longer having to rely on manual uploads. Instead, this paperless solution allows us to send the data on the areas that we've inspected in a format that directly allows for seamless transmission of information to your property management system. No longer will you have to worry about getting data from point A to B, manual errors, or duplicate data entry.
Leveraging the latest technology to give our inspectors every tool they need to conduct the best possible investigations is another way that Mold Inspection Sciences takes the lead at the front of our industry. We invest and innovate every day to bring the best tools, technology, process, and people to our clients. This paperless toolset is just another step in maintaining our edge. As we continue to look ahead, we're excited for even more to come in the next steps of our digital growth in assessment and testing that further cultivates our mission.