Expanding Capabilities to Help You Live a Healthier Life
We're offering FLIR E6 infrared camera inspections as a part of our base testing and inspection services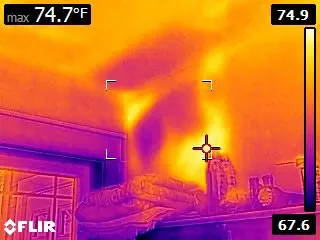 Since our beginning in 2007, our goal has been to provide affordable, professional, and high-quality mold inspection and testing services to people across our 15 service locations in eight states suffering from the nuisance of mold. Over the past 20-plus years, we've done that, completing thousands of investigations for a wide variety of clients and structures, and helping them to work and live in safer and healthier environments. Why have we been so successful? Because we rely on indisputable science-based testing to demonstrate to our clients exactly what's happening in their homes and buildings. Now, we're taking our testing and inspection services to a whole new level.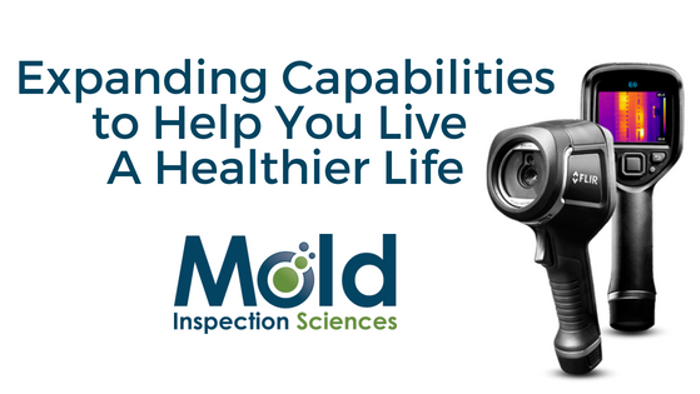 The New Wave of Mold Inspection Sciences Testing
In the past, we've competed against infrared cameras and technology, and we have come  out on top, because you can't beat scientific evidence backed by testing. But with the ever-changing technology in the field, we've found and invested in one type of infrared technology that only enhances our already successful mold testing and inspection services: the FLIR E6 Infrared Camera. The introduction of this advanced, non-invasive technology allows our inspectors to zero in and identify potential sources of moisture to more accurately determine testing and sampling investigations.
The E6 features FLIR's unique MSX capability that picks up crucial details from the technology's on-board visible light camera and adds to the entire infrared image in real time. This results in a clear thermal picture with visible light features that let you immediately recognize where the area of intrusion is, which allows MIS to more effectively execute home and building inspections for mold.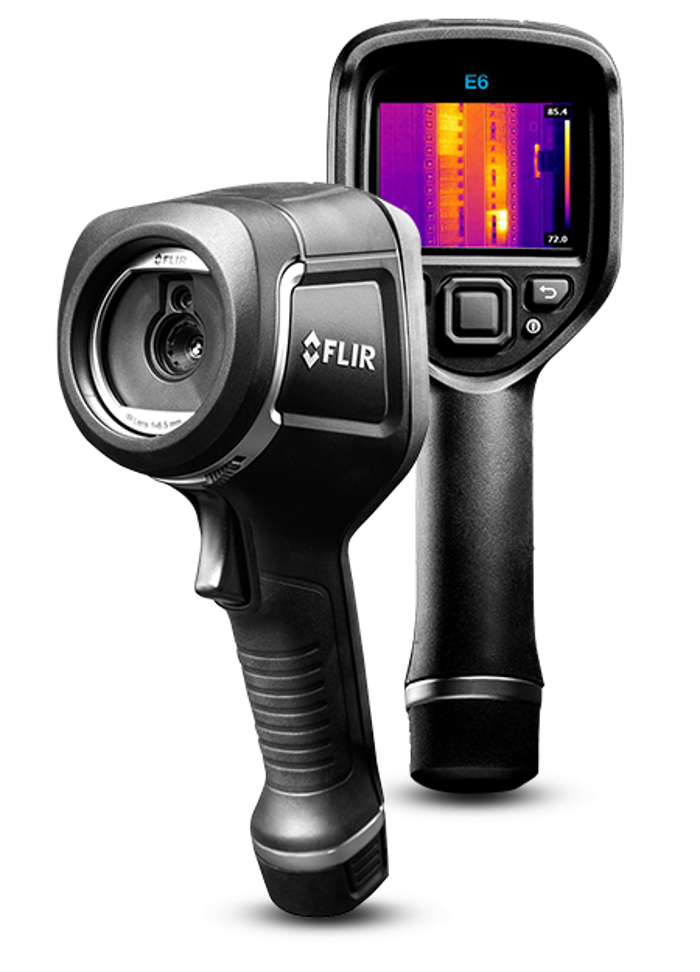 The E6 is essential in providing an even more accurate diagnosis of a moisture problem hidden within the walls – identifying how and why it's happening and what's really lying beneath. The FLIR E6, in combination with our testing methods, allows us one more means of detecting and confirming hidden moisture problems with higher reliability.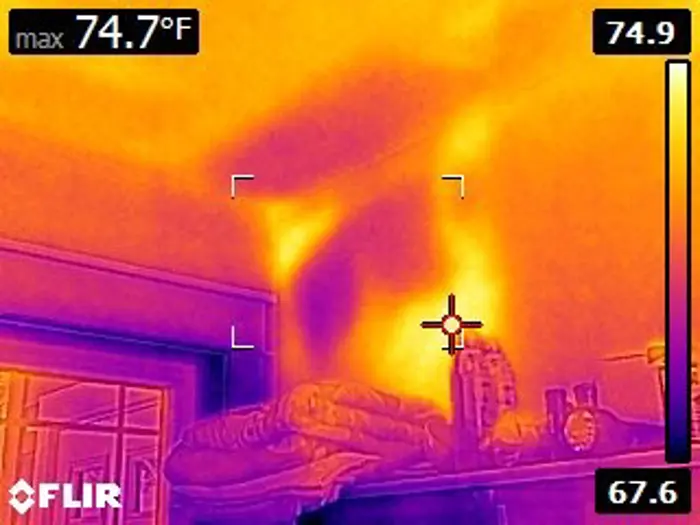 Part of Our Comprehensive Inspection Service
We're offering FLIR E6 infrared camera inspections as a part of our base testing and inspection services. This integration will help MIS streamline processes and procedures, and will arm inspectors with an even more definitive identification of how deep the mold issue is. This, in turn, will allow us to make conclusions and recommendations for action on the spot, improving overall efficiency.
For more information about the FLIR E6 infrared camera, visit: https://www.flir.com/products/e6-wifi/
Our Mold and Environmental Investigative Services