In the News: Fighting Mold Problems in Your Home with Mold Inspection Sciences
We're pleased to share this mold awareness interview from Mold Inspection Sciences Texas COO, Mike Marshall, who was called on by Darian Trotter, reporter, and consumer "Problem Solver" at NBC 4 News and Fox 29 in San Antonio. Whether you reside in the beautiful state of Texas or elsewhere, it's important to remember that mold can potentially make it into your home or property just about anywhere. In Texas, it's normal to see the climate significantly impact the interior of both homes and commercial properties alike.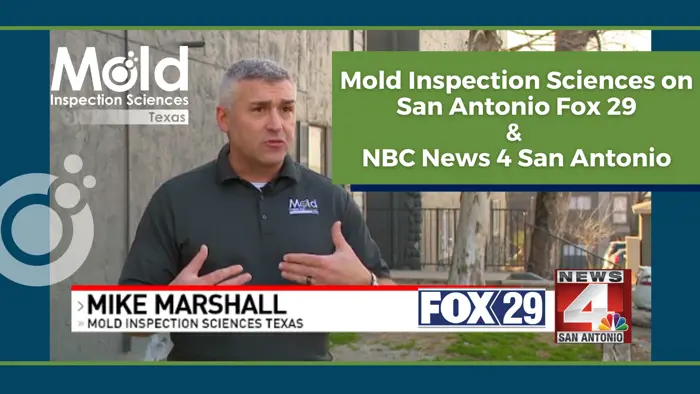 This Texan --who wished to remain anonymous--reached out for help when she thought mold was growing in her apartment due to a plumbing leak that saturated her ceiling, causing it to collapse. As it turns out, wiping up the excess moisture and slapping on a fresh coat of paint doesn't exactly make the problem go away. On top of that, she is now facing the same issues under the floor of her second bathroom. To help really determine what's lies beneath, Darian and the San Antonio Problem Solver News Team brought in Mold Inspection Sciences Texas and Mike in their report "How to clean up mold problems in your home."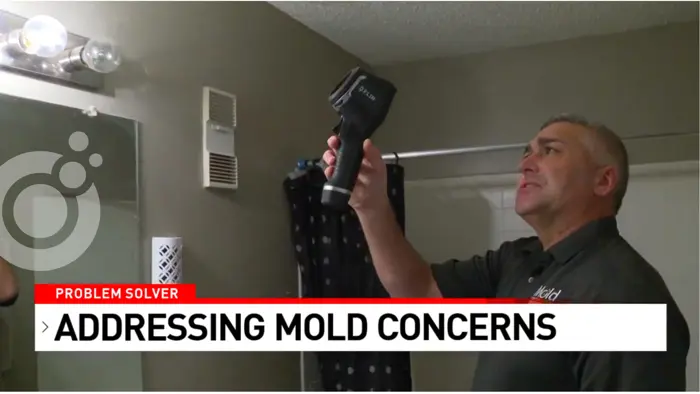 As mold inspectors, we work independently from remediators, those who remove mold and clean, performing a detailed inspection and sampling of indoor air and/or surfaces to help determine if remediation is truly needed. Even if mold is visible, like we see in some instances of this interview, it's hard to tell the extent of remediation required without testing samples. In the first bathroom of this woman's apartment, Mike immediately saw that there had been water damage. Through the use of his moisture meter, Mike was able to confirm that the ceiling was still 44% saturated.
Mike also moved through the apartment with his FLIR infrared camera to investigate other potential areas of moisture intrusion.
As this report shared, mold growth is prevalent in about 70% of homes. All it takes is a leaky faucet, heavy rain, or any unaddressed source of moisture.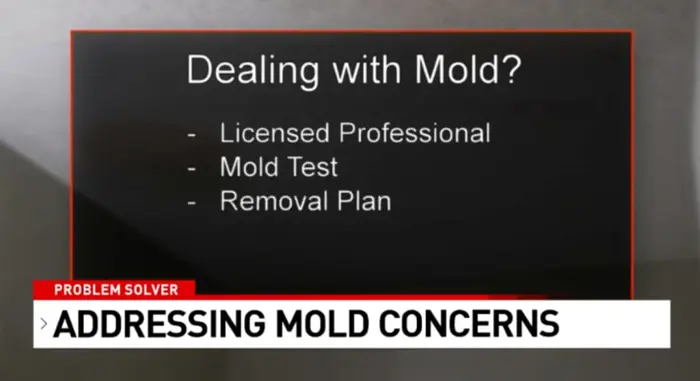 Where to Look and What Questions to Ask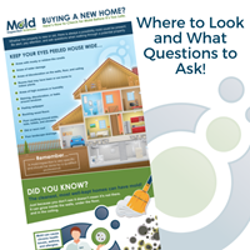 Download our infographic Buying a New Home? Here's How to Check for Mold Before It's Too Late to help you understand where to look and what questions to ask when doing a property walk through.
Buying A New Home Brochure
For those dealing with a mold issue, Mike advises hiring an experienced and licensed professional who is licensed in mold inspection and testing to conduct an investigation. If a mold issue is detected in the home, then a removal plan can be developed. A trusted remediation company won't and shouldn't start a project without a mold remediation protocol developed by a third-party mold assessor. Without a third-party the there is a conflict of interest to the client.
Also, every mold problem is different and the proper remediation protocol may be different as well. The last thing you want is to revisit the same mold issue more than once, that means more hassle, time, and  money.
This report also shares the story of another mold issue at a different complex, where mold visibly covered the walls from floor to ceiling.
Dorian Castro of Spotless Property Maintenance weighed in on the conversation after being asked to "cut corners" when working to address this issue. "When I walked in, I just gasped for air because the stench was so strong," Castro said. "Looking up and down from the floor to the ceiling, to the vents… the mold was just heavy."
When the apartment complex owner asked Castro if the mold could simply be painted over instead of addressed, Castro replied, "Absolutely not." To which Mike commended him. If mold is ignored or only treated superficially, there is always the risk of coming back.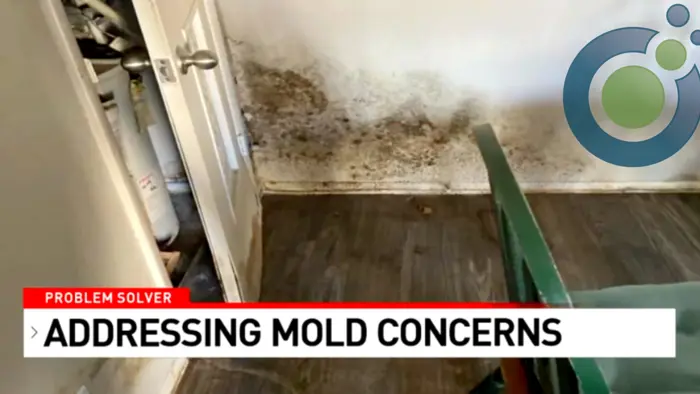 Current Texas law does not require landlords to report high concentrations of mold in rental properties, but they are required to address the issues once it has been reported to them by a tenant.