In the News: Mold Inspection Sciences Featured in WIRED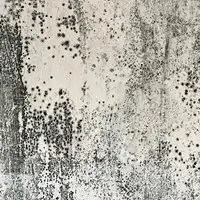 Recently, I was interviewed and featured in an article for WIRED magazine. The article, That Weird Smell in Your House Might Be Mold. Here's How to Check, was written by Carol Milberger, whose own home "exploded" with toxic mold some 20 years ago, she said, creating a problem that took over 20 months to fix. Through her own mold challenges, Carol knew this was a story she needed to share – an important topic that people need to know about, especially with climate change and warm wet summer months upon us.
After seeing the work we do at Mold Inspection Sciences, Carol reached out to get my input on the story, and I was more than happy to offer some insights into our industry as well as some expertise on mold assessments and what to expect when you need one. Our goal is to help consumers know what to look for in their homes, prepare for a mold assessment, and understand how a mold assessment and remediation should be completed correctly to protect their health and financial well-being. Read on for more details from the article and some tips you can use to help in your search for qualified mold professionals, if you should ever need them.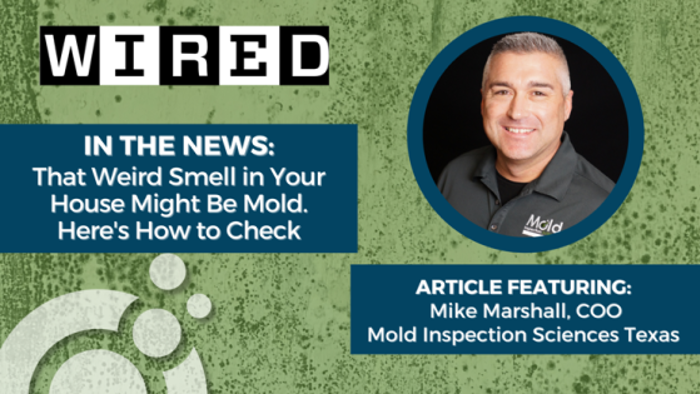 Read the Full Article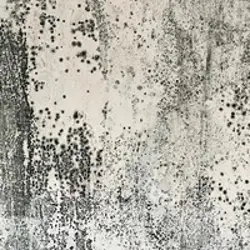 Read the full article on Wired.com for more information on mold assessments and how to prepare for them in your home.
WIRED Magazine
There are several reasons why mold awareness and prevention are important. Mold isn't just unsightly and damaging to your home—it can also impact your health. Mold exposure can lead to various kinds of illnesses – from asthma like symptoms to, in some cases,  organ damage and cognitive difficulties.  Mold isn't just unsightly and damaging to your home—it can also impact your health. Mold exposure can lead to various kinds of illnesses.
Most people contact us after they notice something in the home that looks or smells funny. In some cases, someone residing in the house is ill and the cause of the illness is unknown. Both can occur after there's been a moisture related incident or intrusion into the property. . Since mold can grow quickly, starting as soon as 24-48 hours after moist conditions are present, it is important to schedule a mold assessment as soon as possible.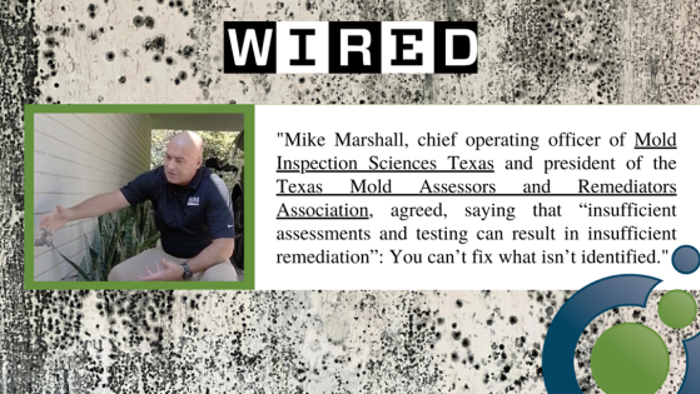 What Happens During a Mold Assessment
A thorough assessment is important to properly identify a potential mold issue in your home. If testing is incomplete, all affected areas may not be identified. As I mentioned in the article, mold remediation can be expensive—sometimes more than 15  times the cost of testing itself. Knowing which areas do (and don't) need to be targeted for remediation can save money in the long run. A piecemeal remediation that does not address all affected areas may mean the assessment and remediation process will need to be repeated – at additional cost. We recommend a full mold assessment including all appropriate samples be completed prior to any remediation work is started.
To assess your home, we collect indoor air samples and compare to a control sample collected outdoors. If the indoor samples reveal higher spore counts than the outdoor one, this indicates one or more sources of mold in your home.
In addition, mold inspectors will collect surface samples of any mold like growth they observe for laboratory analysis. Tape samples are preferred over swabs and bulk samples in most cases. Surface sampling allows us to understand what specific areas to target. It's also important because some substances can look like mold but aren't – like dust and dirt. We can also use tools like infrared cameras and moisture meters to map the moisture conditions in your home - important data when creating a remediation plan.
We recommend avoiding at-home mold test kits. While  convenient, these kits aren't accurate and can leave you with more questions than answers. Though it might sound counterintuitive, it is a good idea to do  research on water mitigation, mold testing, and remediation firms before an moisture related event happens.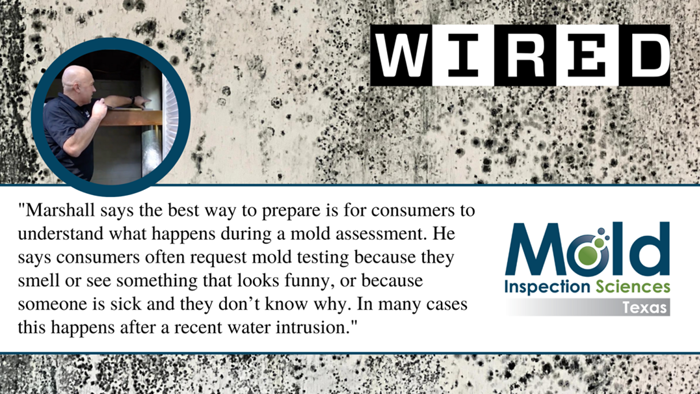 Looking for an expert to be a part of your show?
If you're looking for an expert like Mold Inspection Sciences to be a part of your show, please get in touch with our team. Our team has experience with variety of media including radio, podcast, news, and TV show appearances. You can reach us by sending an email to [email protected] or calling +1.888.335.6653
How You Can Learn More
Mold remediation is not standardized throughout the country, which means consumers are often left to their own devices to find help when mold or moisture related issues arise. Some organizations that address indoor mold include the American Industrial Hygiene Association (AIHA), Indoor Air Quality Association (IAQA), The American Society of Heating, Refrigerating and Air-Conditioning Engineers (ASHRAE), and the Environmental Information Association (EIA).
When hiring a mold assessor, be sure they are licensed or licensed in the state they work in. You can also check with your local Better Business Bureau for information on mold remediators, just as any other contractor you hire for work in your home.. As a standard practice, "businesses conducting the mold assessment, performing remediation, and conducting laboratory tests" should all be independent businesses – don't use the same company for both mold inspection and mold remediation.