In the News: Austin Residents Turn to Mold Inspection Sciences Texas for Help with Winter Storm Moisture Intrusion and Mold Damage
Mold Inspection Sciences Texas is honored that Monica Ortiz, a reporter with Spectrum News 1 in Austin, reached out to highlight the work we've done since February's harsh weather. Winter storms come with more than just power outages and shovel shortages, which is why Mold Inspection Sciences Texas often works around the clock after weather events like this storm.
Calls came flooding in after pipes burst and water damage became apparent, with residents asking our Texas team to check for potential mold growth in the aftermath.
Eija Shanks, a Project Manager and Consultant from our team, doesn't see the flood of calls stopping any time soon. While hard at work inspecting for mold at a home in Round Rock, she stated,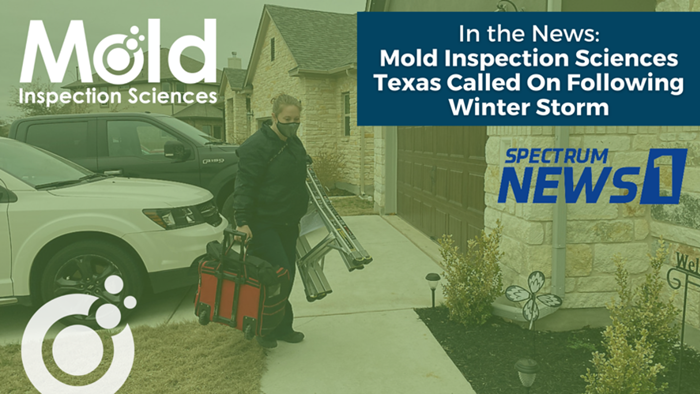 Where to Look and What Questions to Ask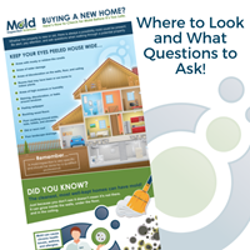 Download our infographic Buying a New Home? Here's How to Check for Mold Before It's Too Late to help you understand where to look and what questions to ask when doing a property walk through.
Buying A New Home Brochure
Shank's sentiment has proved correct. Mold Inspection Sciences Texas received a 400% increase in calls during the weeks following the storm.
When Should I Worry?
When it comes to water damage, even minor issues should be addressed. As you may know, the combination of moisture and building materials is the perfect environment for mold growth. Visible mold growth can be seen in as little as 24 hours. So, when it comes to water damage, it's important to be proactive and work on drying out your home within the first 48 hours. If you can stop water flow by turning off the main source, we recommend doing so as soon as possible. If any material has been wet for more than 24-hours, it is prudent to treat it as if mold is starting to grow. When in doubt, we always recommend contacting a licensed mold inspection organization and completing a mold inspection along with appropriate testing.
The owner of the Round Rock home being inspected, Robert Wallace, shared, "We were very fortunate. So many people were at hotels and didn't know their water was leaking."
Wallace called on Mold Inspection Sciences Texas after discovering water had leaked into the bedroom and closet of his home during the winter storm.
Shanks used a moisture meter and infrared camera in Wallace's home to detect areas of elevated moisture. In areas where elevated moisture levels are detected and where mold like growth is suspected, samples are collected to be analyzed for the presence of mold spores and compared the control samples taken outside the structure.