The Importance of Inspecting for Mold When You Buy A New Home
[This is a guest post from our content partner HomeLight.]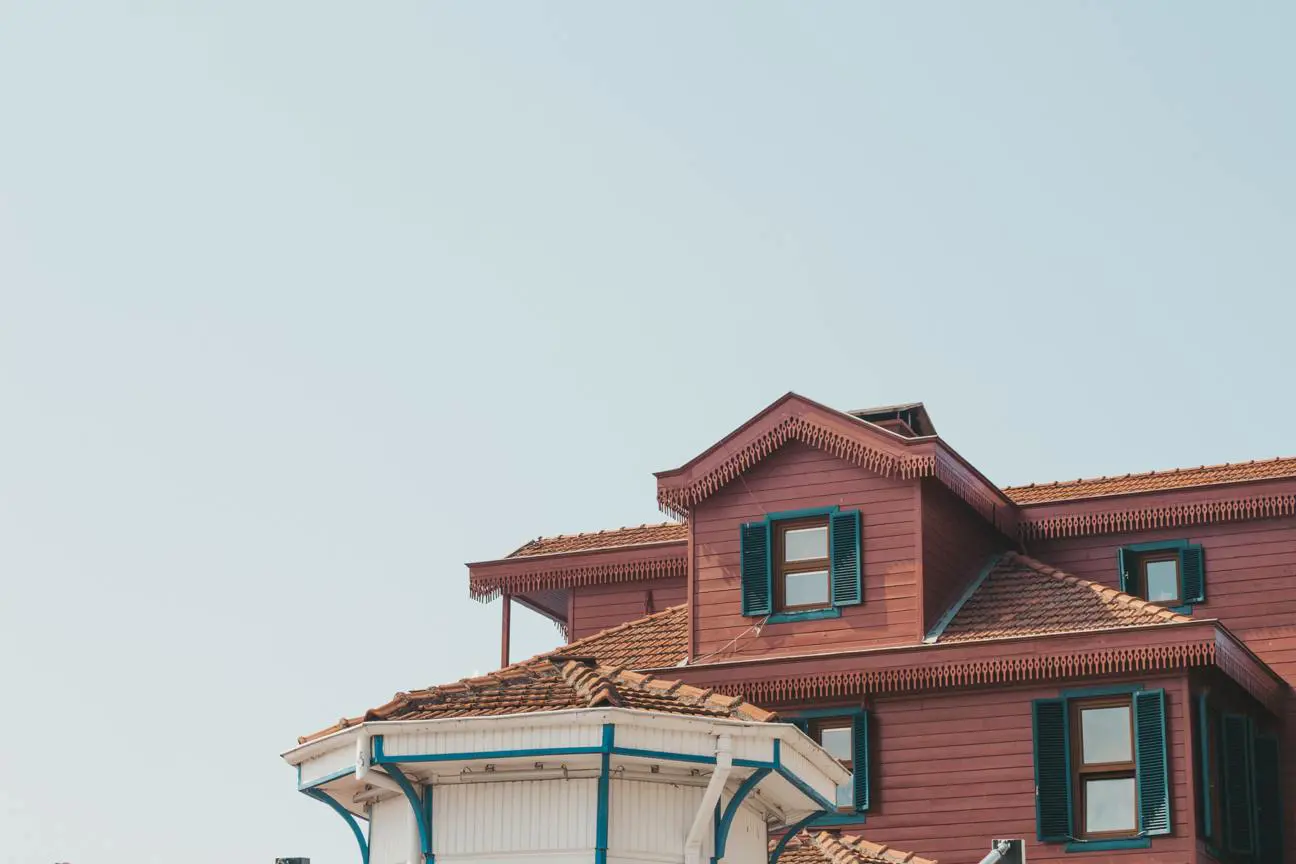 If you've ever stayed at an older beach house, you're likely familiar with the distinctive musty smell of damp and mold. However, not all homes with mold show their cards with nose-scrunching smells. Mold poses both health and structural hazards, which is why it's important to have a mold inspection completed before purchasing a new home. 
Health issues
We'll start with the obvious reason why you want to find out if a house is infested with mold, and that's because mold exposure is often harmful to humans. Allergy sufferers and those with asthma or other related breathing problems are more susceptible to the effects of the often fuzzy culprit, which can cause a slew of respiratory problems. 
However, mold spores can cause even normally healthy individuals to experience a multitude of respiratory illnesses, including asthma, coughing, wheezing, shortness of breath, and additional nose and throat irritation. Where there are damp spaces, mold is sure to follow.
Structural hazards
If you've ever seen a felled tree with wood rot, you know just how brittle and fragile it can be once damp and decay attack. The wood framing in your home is no different than that tree in the wild, as prolonged water exposure can severely compromise the structural integrity once decay and mold work their way in. 
In much the same way you'd treat a house with termite damage, homes with mold damage -- not always visible -- become hazardous as the frame and floors become brittle. If you've ever snuck into an abandoned old home, you may have revealed in the fact that you could see through the floor -- or maybe you even put your foot through the floor. What you experienced was the effect of damp, decay, mold, and wood rot; exactly what you're trying to avoid by having a mold inspection carried out before purchasing a home.
Protect Your Investment
Your best protection from buying someone else's mold problem is to have a Certified Mold Inspection performed. Find out why it's important to have a mold inspection performed in addition to the general home inspection.
When to get a mold inspection
If you're planning on purchasing a foreclosed home -- especially one that's had a period of vacancy -- you should plan to schedule a mold inspection. Vacant homes, particularly foreclosed homes, are often left without power to run heating and air conditioning systems, which regulate the indoor environment. When homes are without temperature regulation for a period of time, you can bet that moisture has found its way in somewhere.
More than likely, you'll schedule a general inspection once you've put an offer on a home you're interested in purchasing. A home inspector is going to take a look at the condition of the home's interior, exterior, electric, heating and air conditioning, in addition to plumbing. If your inspector finds evidence of water damage or moisture, that's a pretty good sign for you to proceed with a mold inspection. 
Even if your home inspection report comes back without any signs of dampness or mold, your familial circumstances may indicate that you should have the house tested for mold. If you have young children, elderly family members, or anyone who will be living in the house who suffers from breathing problems or allergies, get a mold inspection. It's better to spend the money on the front end for peace of mind than to have to bring in a mold remediation team after you've signed the contract.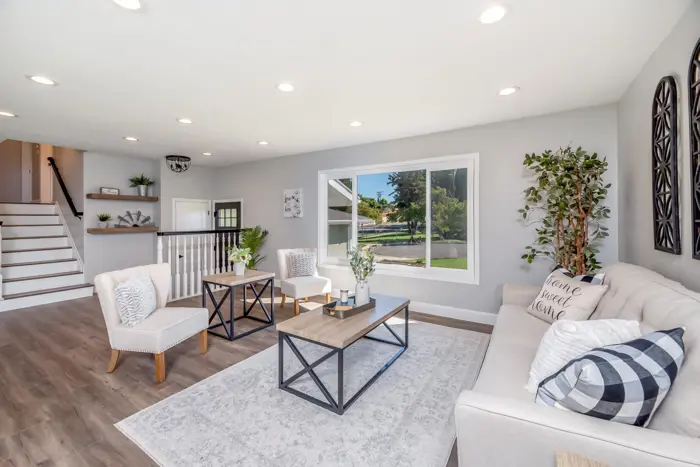 Where to Look and What Questions to Ask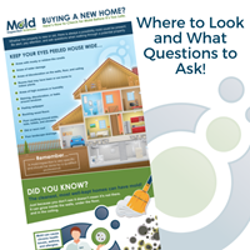 Download our infographic Buying a New Home? Here's How to Check for Mold Before It's Too Late to help you understand where to look and what questions to ask when doing a property walk through.
Buying A New Home Brochure
Who to hire 
Sometimes you can work with the general home inspector or your realtor to find a trusted company. Whatever route you go, make sure you hire a licensed and experienced mold and moisture detection specialist. 
When the mold inspector arrives, they'll begin testing surfaces and sampling the air in the home. Air is tested with something called a spore trap, which contains a sticky surface to "catch" airborne mold spores and other particulates, which are later tested in a lab. Surface samples are taken several ways, including surface swabs, using tape to pick up samples from surfaces, and also physically removing sample pieces to be tested (carpeting, drywall, etc.).
While you may be reluctant to add another item to the long list of things you need to get done to purchase your new home, getting a mold inspection completed is extremely important. Because sellers are not required to disclose mold damage in all states, a mold inspection will save you from a potential headache down the road.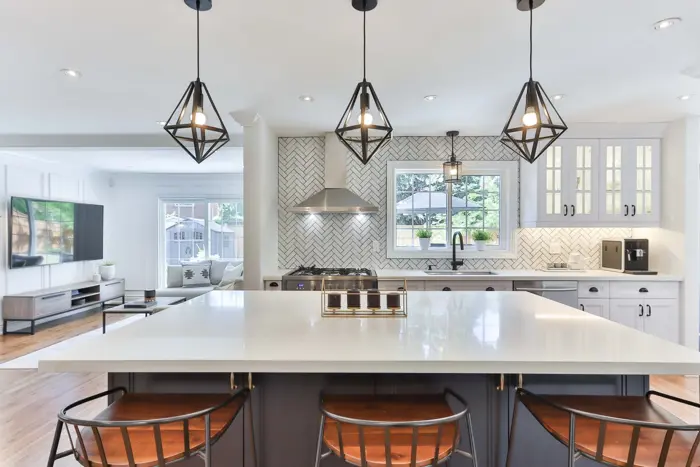 You've Waited Too Long to Hear This!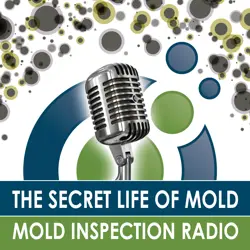 Subscribe Now to Discover Why Listeners Turn to Craig Cooper and the Secret Life of Mold - Mold Inspection Radio Podcast for All Things Mold, Allergies, and Air Quality Issues.
SUBSCRIBE NOW