Episode 02: What Consumers Need to Know About Mold
There is a lot of information out there on mold, and unfortunately, a lot of it isn't true. With so many myths, misconceptions, and scare tactics, how do you even begin to address a mold problem? 
In today's episode, we welcome Mold Inspection Sciences Texas Director of Operations, Mike Marshall, to the show. Craig and Mike waste no time discussing what consumers need to know about mold by answering some top questions that clients ask. They also discuss why consumers should proceed with professional help if they want to save time, money, and the possibility of future mold issues. If you've got a question about mold, we've got you covered. Listen in and breathe easy.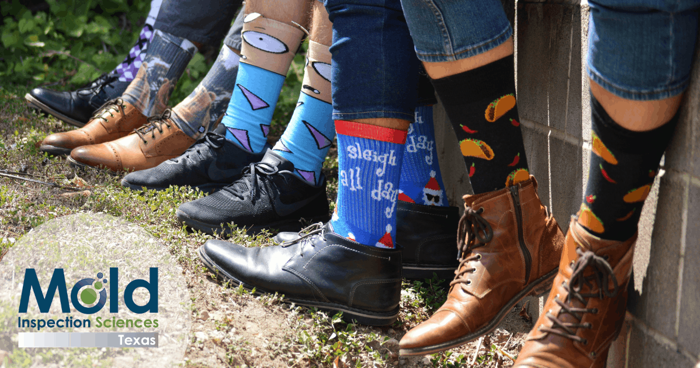 ---
Big Three from Episode 02:
Mold is everywhere—we eat it, we breathe it; we drink it. It's part of nature and a very important part of our ecosystem. 

It takes three things for mold to grow—spores, organic material or food source and moisture—if possible, we look to keep indoor areas free of moisture, one of the key elements it needs to grow. 

Reach out to a professional to get a proper assessment before you take any action.
---
Time-stamped Show Notes:
2:54—Craig and Mike discuss why the mold industry is regulated in Texas and how that differs from other states
4:54—What is mold? What is its purpose? 
6:06—Here's what you can do to prevent mold growth in your home or office
7:18—How does someone know or suspect if they have a mold problem? 
10:12—Why self-remediation is not the answer
11:02—So, how do I get rid of mold? 
16:48—How long does it take for mold to start brewing? 
19:15—Is all black mold the same? Just because it's a certain color doesn't mean it's harmful or not
23:35—How can you keep mold out of high humidity areas like bathrooms?
28:55—If I don't see mold can there still be a problem? 
Resources/Tools/Links Mentioned In This Episode:
See us help Dr. Phil and his guest determine what's going on in her home
https://www.drphil.com/shows/i-believe-global-terrorists-are-poisoning-me/
Not sure where to look for mold, or what to look for? We've got you covered download our infographic!
https://www.moldinspectiontexas.com/buying-a-new-home-infographic/
The Sock Game
https://www.youtube.com/watch?v=tPcDQ-VBV-8