16 Types of Home Inspections that Buyers Should Consider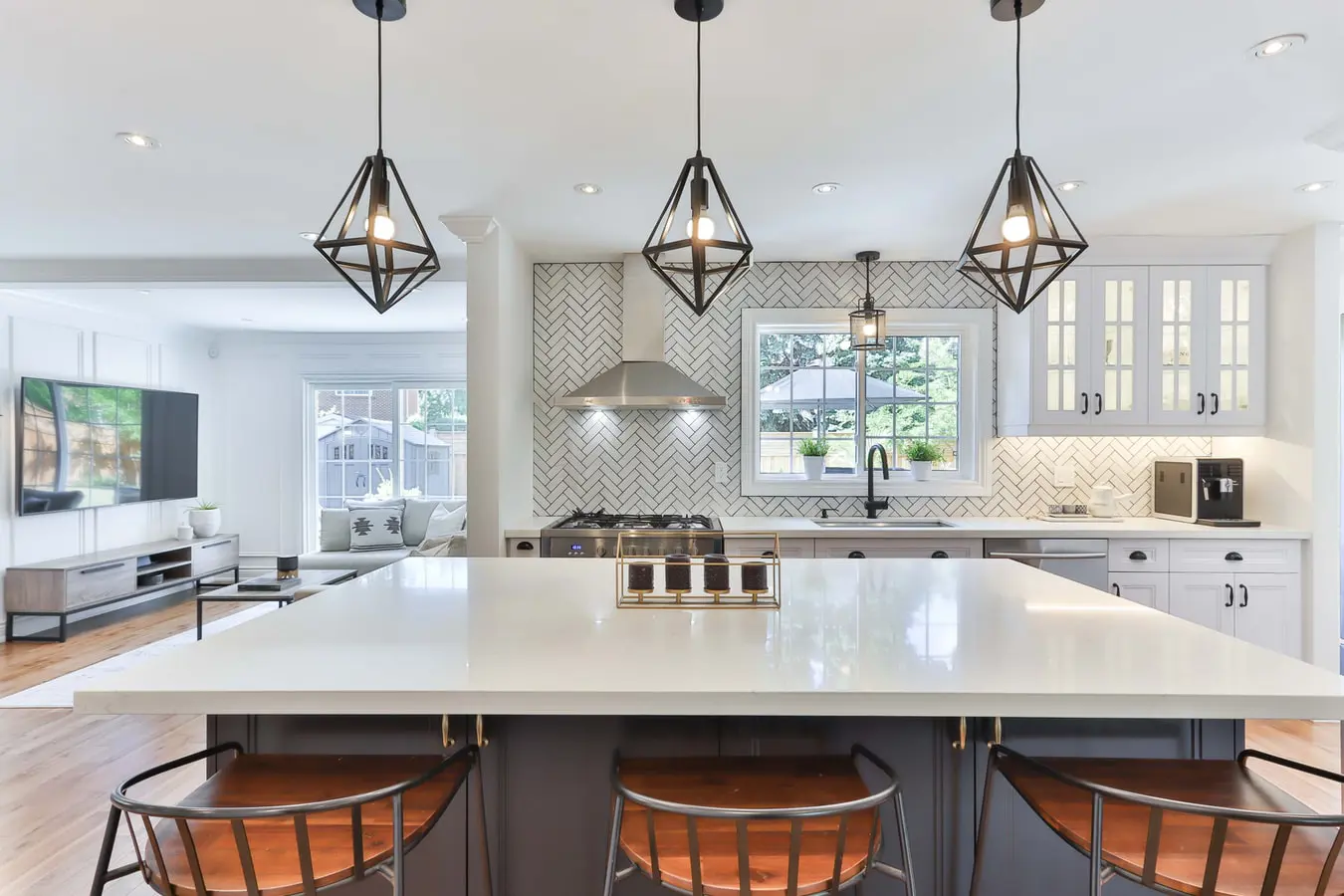 [This is a guest post from our content partner RedFin.]
Buying a home is a large investment, and making sure the house is in the best condition possible is a top concern for any buyer, regardless if it's your first home or an investment property. It's easy to get caught up in the excitement of buying a home, but you'll want to make sure you include a home inspection in your list of priorities to avoid any potential issues or unforeseen costs as you get further into the homebuying process. 
A general home inspection is almost always recommended for anyone buying a home. However, savvy buyers will do their due diligence by scheduling specialty home inspections, especially if the house is older or has specific features. From the roof all the way down to the foundation, there are several specialized types of home inspections you may want to consider before sealing the deal on your dream home.
Do I need a specialized home inspection?
Depending on the home's age, location, or condition, you might consider special types of home inspections to investigate potential issues common in homes in your area. General home inspections are great at giving you an idea of the overall state of the house at that point in time, but they do not typically test for things like asbestos or mold. When it comes to buying a home, you want to make sure you know all there is to know about the property before signing on the dotted line. In fact, here are 16 different types of home inspections you should consider:
1) Roof inspection
Most general home inspections will catch obvious roof problems, such as dark streaks or stains on your ceiling or loose shingles, with a visual inspection from the ground. However, a roof inspector will conduct a more thorough inspection that may reveal issues that aren't visible to the untrained eye. This can include checking for leaks, unsecured shingles that could allow water to enter the home, and the condition of the gutters. 
2) Chimney inspection
A chimney inspection can alert you of any potential problems in the firebox or flue, buildup, or blockages that you can bring to the homeowners to fix before closing on the home. Like all inspections, the inspector will perform a visual assessment for exterior cracks or damage in the mortar and clear the chimney of any buildup of creosote (a byproduct of burning wood) that can combust if left untreated. This type of home inspection aims to prevent chimney fires and smoke or odors from seeping inside the home when the fireplace is lit during the colder months.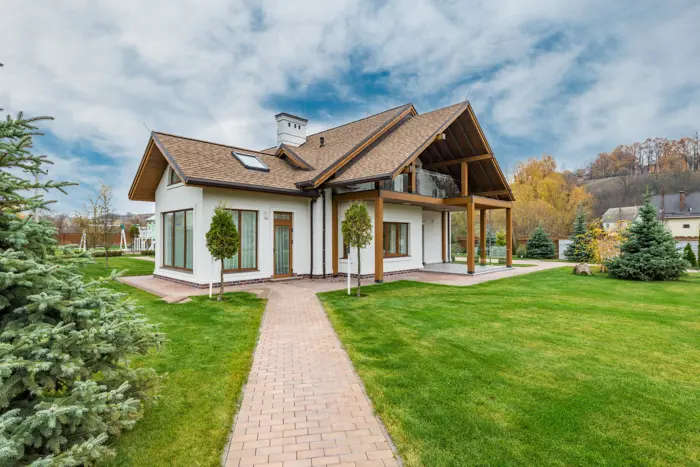 Protect Your Investment
Your best protection from buying someone else's mold problem is to have a Certified Mold Inspection performed. Find out why it's important to have a mold inspection performed in addition to the general home inspection.
3) Attic inspection
The roof may look sound and secure from the outside, but there may be signs of structural damage in the attic that can be easily missed with a general inspection. If you're planning to look for your dream home in Phoenix, AZ to enjoy sunny weather year-round, you can expect to have your air conditioning running day and night, which can easily add to your energy bill. An attic inspection will let you know if there's sufficient or damaged insulation that needs to be remedied. Moreover, a trained specialist will have the equipment necessary to identify signs of mold or moisture that can compromise the structures' integrity.
4) Electrical inspection
Regardless if you're looking at a new construction or an older home, making sure the wiring is up-to-date and complies with city codes will help you avoid any troubles later on. Safety, comfort, and improved energy-efficiency are a few of the benefits you will gain from having your electrical systems inspected by a professional. Wires can become frayed and damaged from regular wear-and-tear and pose a dangerous fire hazard to your home and family.
5) HVAC inspection
A strange sound or smell could indicate an underlying issue that could affect your HVAC system, leading to increased heating and cooling costs, or worse, needing to replace it with a whole new system. An HVAC inspection provides a clearer picture of the home's heating and cooling system, and can even give you recommendations for repairs or energy-efficient upgrades.
6) Mold inspection
Just because you can't see mold doesn't mean there isn't any lurking away in your dream home. In fact, a mold problem could indicate that the home is harboring larger issues such as water damage, leaks, or even flooding. A specialist trained in mold remediation will typically conduct a visual assessment and sample the air and surfaces in the home to determine the type of mold present. This type of home inspection may even use thermal imaging to locate damp or cold spots behind walls where mold tends to thrive. 
7) Pest inspection
Termites and other wood-loving pests can cause irreparable damage to the property that is costly to replace. A general home inspection may show areas of damage that might attract these unwanted guests, but only a trained specialist can definitively identify if there is continuing presence of pests, such as termites, carpenter ants, rodents, spiders, in your home's exterior and interior, how large the infestation is, and how long the pest has been there. Not only will it save you a headache from dealing with a potential infestation, getting a pest inspection conducted early on will let you know you're investing in a pest-free home.
8) Lead-based paint inspection
Older homes built before 1978 - and even some after - could contain lead-based paint and are highly recommended to be tested by a trained professional. Even low levels of lead-based paint may cause health issues and can be hazardous if you're buying a home with young children. A specialist will check for peeling or chipped paint around the house and collect samples to be tested in a lab for the presence of lead.  
Where to Look and What Questions to Ask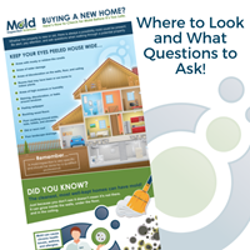 Download our infographic Buying a New Home? Here's How to Check for Mold Before It's Too Late to help you understand where to look and what questions to ask when doing a property walk through.
Buying A New Home Brochure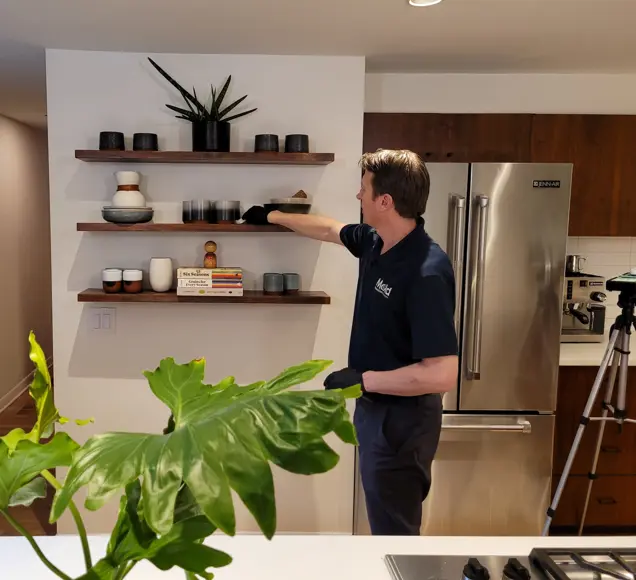 Who to hire 
Sometimes you can work with the general home inspector or your realtor to find a trusted company. Whatever route you go, make sure you hire a licensed and experienced mold and moisture detection specialist. 
When the mold inspector arrives, they'll begin testing surfaces and sampling the air in the home. Air is tested with something called a spore trap, which contains a sticky surface to "catch" airborne mold spores and other particulates, which are later tested in a lab. Surface samples are taken several ways, including surface swabs, using tape to pick up samples from surfaces, and also physically removing sample pieces to be tested (carpeting, drywall, etc.).
While you may be reluctant to add another item to the long list of things you need to get done to purchase your new home, getting a mold inspection completed is extremely important. Because sellers are not required to disclose mold damage in all states, a mold inspection will save you from a potential headache down the road.
Five Reasons to Get a Mold Inspection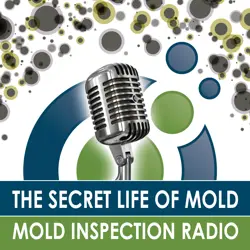 Our Podcast is Here! Listen in to our new episode of The Secret Life of Mold for the top five reasons why getting a mold inspection before purchasing a home is the smart thing to do.
Five Reasons to Get a Mold Inspection
9) Plumbing inspection
A plumbing emergency is never convenient. To prevent issues like a sewer backup or a failing water heater from becoming a homeowner's nightmare, investing in a plumbing inspection before making the down payment can bring underlying issues to light. A professional will either conduct a visual inspection or use a diagnostic camera to verify that fixtures and appliances are installed properly and check for signs of water damage under or behind appliances. 
10) Septic inspection
Like plumbing emergencies, a malfunctioning septic system can spell costly repairs (and unpleasant odors) if not caught before you're under contract. A trained professional will locate and assess the septic tank, sludge layer, and absorption area to ensure all components are in working order and that the tank is the right size for the home. You definitely wouldn't want to buy a home with a failed septic system, so consider a septic inspection if you're buying a home with a septic tank.
11) Radon inspection
If you're looking for your future home in regions where basements are common, requesting a radon test as part of the home's overall inspection can help bring you peace of mind. Nearly 1 out of every 5 homes in the United States has elevated radon levels, and the EPA recommends that all houses be tested for radon levels during the point of sale. In most cases, you can request the seller's previous radon test results as part of the home inspection and use that as a point of comparison.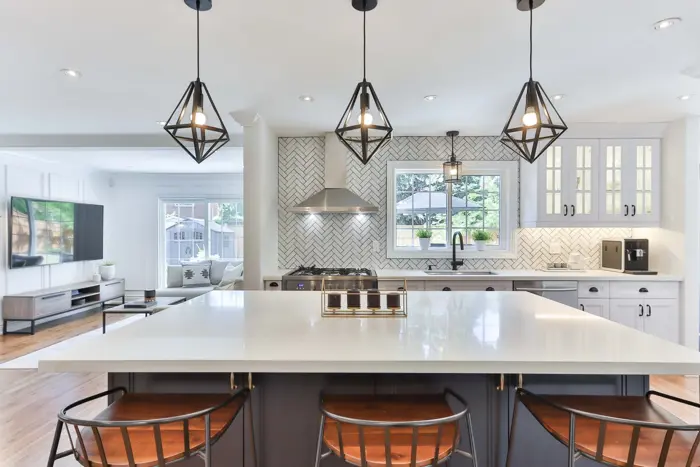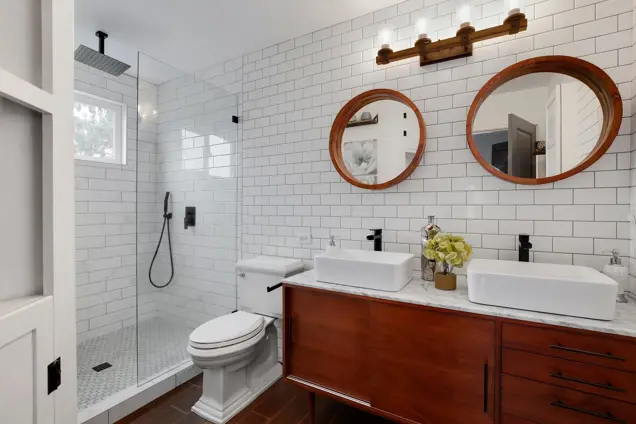 Are these different types of home inspections worth the investment?
While they could add up in costs and time, specialized home inspections can give you peace of mind in the long run. These types of home inspections help reveal problems in-depth that a general home inspection might only highlight as a possible issue. You can notify the current owners as soon as possible to get the repairs underway in case you want to continue with the home purchase. Addressing these issues early on in the home buying process is key to saving you money down the road. 
12) Asbestos inspection
If you're buying a home that was built before 1975, there's a chance asbestos may be present in one or more of its construction materials. An asbestos inspection should be conducted by a licensed asbestos removal company. Keep in mind that while asbestos tests take time, the entire home is inspected to ensure no asbestos-containing materials remain in the home you want to purchase. If the inspector recommends a removal, make sure this is addressed before signing off on the contract.
13) Pool or spa inspection
A pool is a great outdoor amenity, but not inspecting the pool's structure and equipment systems, such as its pumps, heaters, and filters could cause many problems down the road. Beyond being leak-free and solid, the pool's plumbing system needs to be inspected to ensure the water is draining properly, and that the safety covers and hardware are sufficient to secure the pool when not in use.
14) Soil stability inspection
The state of the soil around the property can play an important role in determining if the home's foundation adequately supports the soil that surrounds it. After all, you don't want part of the hill your future home is sitting on to slide away during a rainstorm. A soil analysis by a trained professional can help prep you for the potential issues of hillside living and will test for the probability of erosions, gillies, or mudflows due to the soil shifting. 
15) Foundation inspection
Whether you're a seasoned or first-time homebuyer, a foundation inspection can easily be overlooked when going through the types of home inspections you should consider. Large cracks in the exterior and interior walls, uneven floors, gaps between walls and the ceiling, or even doors that won't close properly are potential warning signs that there may be bigger foundational issues that have gone unnoticed. A structural engineer can identify these problems, and you may be able to bring these up to the seller to fix during negotiations - saving you time and money by preventing the conditions from worsening. 
16) Crawl space inspection
Homes with crawl spaces in areas where there's high humidity, like Seattle, WA, should be strong contenders for a crawl space inspection. As moisture condensates on surfaces in the crawl space, mold, wood rot, and even termite infestations can occur due to space becoming increasingly humid. A professional will identify signs of a rotting crawl space and save you from making a costly mistake.